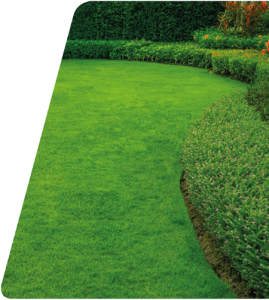 The hunt to find Britain's Best Lawn is back!
Gardeners across the country could be rewarded for their hard work and dedication to their lawn by winning £1,200 worth of battery powered gardening equipment from EGO Power+, the specialists and leaders of cordless technology.
For 12 years, Britain's Best Lawn has celebrated dedicated and passionate gardeners who want to show off their lawns. Loyal followers, and previous winners have boasted precise cuts of incredibly healthy, weed-free grass showing how they have passionately spent hours tending to their garden.
Steve Roskell, EGO's European marketing director, commented: "Britain's Best Lawn is open to everyone, no matter how big or small their lawn – bigger isn't necessarily always better! EGO is about championing pioneers, quality and innovation so we're looking for a gardener and a lawn that embody these qualities.
"Britain's Best Lawn isn't so much about traditional stripes and manicured edges anymore, it's about having perfection but without endless hassle and fulfilling the needs of modern gardeners who are seeking convenience, but also power and flawless precision – all the things that EGO can deliver. A lawn plays a centre role in a garden. The eventual best lawn can be traditional, modern, unconventional or simply the main focus of the garden. But whatever its setting it will reflect perfection but without any fuss!"
Along with the prestigious title, the ultimate bragging right for any gardener, the winner of Britain's Best Lawn 2017 will receive an EGO self-propelled lawnmower and a multi-tool, worth £1,200. The runner up will receive a multi-tool kit worth £600, and third place will receive one of EGO's powerful leaf blowers, worth £220, to help keep the lawn clear year on year!
EGO Power+ products are powered by a unique 56v lithium-ion battery that is packed with innovation. It has the some of the fastest recharge times on the market and the industry's highest energy capacity, allowing its products to deliver all the power of petrol, without the noise, fuss or fumes. The EGO range consists of lawnmowers, blowers, chainsaws, line trimmers, hedge-trimmers and a unique multi-tool. All the tools can be powered by just one technologically advanced battery that is transferrable across the whole range.
The EGO Power+ range is available through Henton & Chattell's nationwide dealer network.
For more information about EGO  Power+ and to enter the competition visit www.britainsbestlawn.co.uk.