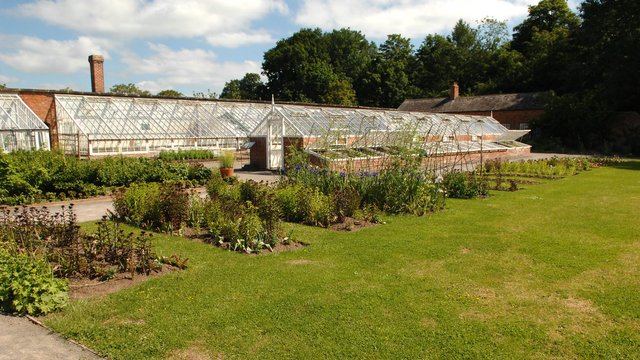 In July we had our coach trip to Attingham Park, a National Trust property in Atcham, Shrewsbury.
"An 18th-century mansion and estate shaped by a story of love and neglect
Built for the first Lord Berwick in 1785, Attingham Hall and its beautiful parkland were owned by one family for more than 160 years. As their fortunes rose and fell they proved themselves to be spenders, savers and saviours – providing a fascinating story of love and neglect whose mark still stands in Attingham's rooms today.
Discover the traces of the family story throughout the mansion, from the flashy but flawed Picture Gallery roof that contributed to the bankruptcy of the second Lord Berwick, to the prized paintings of the cattle that the fifth Lord loved.
Attingham's saviours, the eighth Lord and Lady, began restoration work that lives on in the Attingham Re-Discovered project. 2017 marks 70 years since Attingham was bequeathed to the National Trust by Thomas, 8th Lord Berwick. Throughout the year we'll be looking back at the conservation and restoration work and projects carried out in the mansion and wider estate during that time, as well as looking at how Attingham has changed since 1947.
Don't miss:
•    Admire the contrasting rooms in the "masculine" and "feminine" sides of the mansion
•    Discover the tranquil space of the Walled Garden – and bring some produce home with you from our shop
•    Discover how we've conserved and restored Attingham's 'flashy but flawed' iconic Picture Gallery
•    Walk through our woodlands and deer park to see what wildlife you can spot
•    Bring the family to run off steam in our natural play field – why not borrow some sports equipment on your visit and play table tennis?"
If you have any photographs of the day please email them to ashtonhayesgardeningclub@gmail.com.